Here's Why Justin Bieber Is Skipping The 2018 Grammys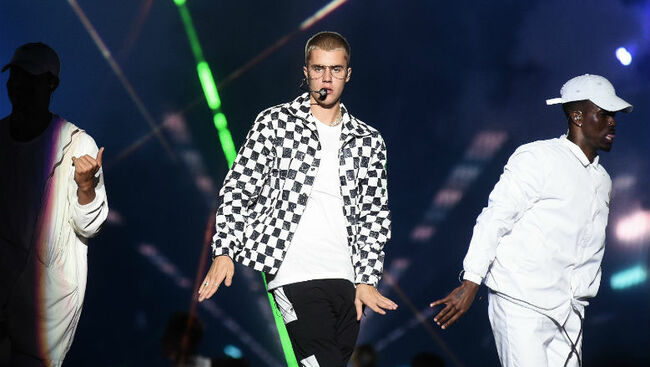 According to a new report from TMZ, the Biebster is skipping out on the annual ceremony similar to how he did last year even though his remix of Luis Fonsi and Daddy Yankee's "Despacito" is nominated for a string of awards, including Best Pop Duo/Group Performance, Song of the Year and Record of the Year. Sources close to the star told the outlet that the pop titan won't be attending this year's festivity or any award show for that matter until he drops the follow-up to 2015's Purpose. Last year, he skipped out on the big show because he reportedly didn't think that they were representative of the actual music that fans enjoy. He's just one of the many stars rumored to pass on Sunday's ceremony, including Taylor Swift, Justin Timberlake, and Lorde.
Still, the 60th annual Grammys is expected to be an all-star affair with a batch of performers, including the likes of Miley Cyrus, Elton John, Sam Smith, U2, Kendrick Lamar, Logic, Alessia Cara, Khalid, Bruno Mars, Cardi B, Luis Fonsi, Daddy Yankee, Childish Gambino, Lady Gaga, Little Big Town P!NK, Kesha and SZA and more. Queen, Tina Turner, Neil Diamond and Emmylou Harris are among the iconic stars who will receive the Recording Academy's Lifetime Achievement Award. Click here for everything you need to know about the 2018 Grammys.
The 60th annual Grammy Awards will be broadcast live on CBS at 7:30 PM ET.