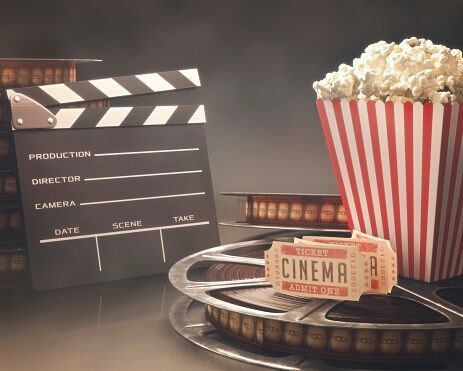 'CARS 3' DRIVES BOX OFFICE WITH $53M OPENER (06/19/2017)
Cars 3 raked in an estimated $53.5 million for its opening weekend, Disney reports. Cars 3 marks the 16th Pixar film to open at No. 1. It's also the 18th straight A CinemaScore for a Pixar film.
Wonder Woman continues its winning streak at the box office, coming in second with $40.77 million in box office receipts for its third weekend showing Stateside. This marks the second-best third weekend ever for Warner Bros. behind 2008's Dark Knight, which brought in $42.66 million).
Lionsgate's Codeblack Film's All Eyez On Me, a biopic about Tupac Shakur set for release on his birthday enjoyed a bigger-than-anticipated opener, bringing in $30 million, well over the expected $12.9 million most observers were forecasting.
CHECK IT OUT:
Top 10 Movies at the Box Office Per Deadline:
1.). Cars 3 (DIS), 4.256 theaters / $19.5M Fri. (includes $2.8M previews) /$18.1M Sat./$15.9M Sun/3-day cume: $53.5M/Wk 1
2.). Wonder Woman (WB), 4,018 theaters (-147)/ $10.85M Fri./$15.8M Sat/$14.1M Sun/3-day cume: $40.77M (-30%)/Total:$274.6M/ Wk 3
3.). All Eyez On Me (LG), 2,471 theaters / $12.9M Fri. (includes $3.1M) /$7.7M Sat/$6.5M Sun/3-day cume: $27.1M/Wk 1
4.). The Mummy (Uni), 4.034 theaters (-1) / $3.8M Fri. (-68%) /$5.3M Sat/$4.8M Sun/3-day cume: $13.9M (-56%)/Total: $56.5M/Wk 2
5.). 47 Meters Down (ENT), 2,270 theaters / $4.5M Fri. (includes $735k) /$4M Sat/$3m Sun/3-day cume: $11.5M/Wk 1
6.). Pirates Of The Caribbean: Dead Men Tell No Tales (DIS), 2,759 theaters (-920)/ $2.3M Fri./$3.2M Sat/$2.9M Sun/3-day cume: $8.45M (-21%)/Total:$150M/ Wk 4
7.). Rough Night (SONY), 3,162 theaters / $3.3M Fri. (includes $700k) /$2.8M Sat/$1.87M Sun/3-day cume: $8.05M/Wk 1
8.). Captain Underpants (DWA/20TH), 2,968 theaters (-561)/ $2.1M Fri. /$2.8m Sat/$2.45M Sun/ 3-day cume: $7.35M (-40%)/Total: $58M/Wk 3
9.). Guardians of the Galaxy Vol. 2 (DIS), 1,813 theaters (-1,098) / $1.2M Fri. /$1.8M Sat/$1.9m Sun/3-day cume: $4.98M (-21%)/Total:$374.9m/ Wk 7
10.). It Comes at Night (A24), 2,450 theaters (-83) / $833K Fri /$1m Sat/$764K Sun/3-day cume: $2.6M (-56%) /Total:$11.1M/ Total: Wk 2

Harold Mann
Want to know more about Harold Mann? Get their official bio, social pages & articles on KLVI AM 560!