Top Movies Of The Weekend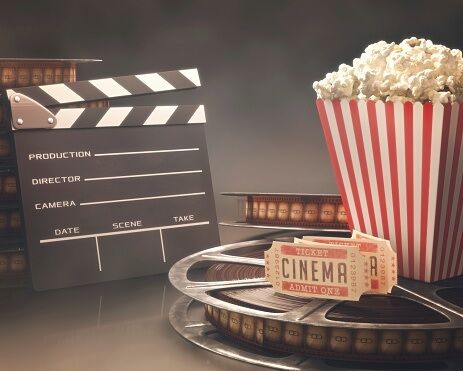 'THOR: RAGNAROK' FLEXES B.O. MOJO WITH $121M OPENER (11/06/2017)
Marvel's Thor: Ragnarok raked in $121 million over the weekend, beating the pre-weekend industry estimate of $100 million-$120 million.
Ragnarak's Saturday brought in $44.4 million, just 5% off its $46.8 opener. Considering that the opener also included $14.5 million in previews, Saturday is actually up $14.5 million.
Disney's Marvel Cinematic Universe encompasses 17 titles and now counts for $13 billion worldwide and $5 billion stateside. Even with Thor's strong showing, total ticket sales of $182 million were off 5% from last year, when Doctor Strange opened.
As part of Mavel's significant PR push over the weekend, Taika Waititi, Chris Hemsworth, Tessa Thompson, Marvel boss Kevin Feige and EP Louis D'Esposito surprised fans at three theaters on Friday night in L.A.
A Bad Moms Christmas also opened, bringing in $17 million, and Lady Bird opened with this year's best opening theater average, posting $93K at just four New York and L.A. venues.
CHECK IT OUT:
Studio reported estimates as of Sunday AM for the weekend of November 3-5 Per Deadline:
1. Thor: Ragnarok (DIS), 4,080 theaters / $46.8M Fri. (includes $14.5M previews) /$44.4M Sat. / $29.8M Sun/ 3-day cume: $121M / Wk 1
2. A Bad Moms Christmas (STX), 3,615 theaters / $5.5M Fri. /$6.9M Sat/ $4.6M Sun/ 3-day cume: $17M /Total: $21.6M/ Wk 1
3. Jigsaw (LG), 2,941 theaters / $2M Fri. / $2.8M Sat/ $1.8M Sun/3-day cume: $6.1M to $6.7M (-60%)/Total: $28.8M/ Wk 2
4. Boo 2! A Madea Halloween (LG), 2,202 theaters (-186) / $1.2M Fri. /$2.2M Sat/$1.2M Sun/ 3-day cume: $4.65M (-54%)/Total: $43M Wk 3
5. Geostorm (WB/SKY), 2,666 theaters (-580)/ $825K Fri. /$1.4M Sat/$785K Sun/ 3-day cume: $3M (-49%)/Total: $28.8M/ Wk 3
6. Happy Death Day (UNI/BLUM), 2,184 theaters (-1,351) / $792K Fri. / $1.2M Sat/ $808K Sun/3-day cume: $2.8M (-45%)/ Total: $53M/Wk 4
7. Thank You for Your Service (DW/UNI), 2,083 theaters (+29) / $673K Fri. /$934K Sat/$653K Sun/ 3-day cume: $2.26M (-41%)/Total: $7.4M/ Wk 2
8. Blade Runner 2049 (ALC/WB/SONY), 1,464 theaters (-957)/ $605K Fri. /$1M Sat/$610K Sun/ 3-day cume: $2.24M (-46%)/Total: $85.5M/ Wk 5
9. Only the Brave (SONY), 2,073 theaters (-504)/ $562K Fri. /$825K Sat/ $523K Sun/ 3-day cume: $1.91M (-45%)/Total: $15.3M/ Wk 3
10. Let There Be Light (ATLAS), 700 theaters (+327) / $523K Fri. /$718K Sat/ $467K Sun/ 3-day cume: $1.7M (-1%)/Total: $4.1M/Wk 2

Harold Mann
Want to know more about Harold Mann? Get their official bio, social pages & articles on KLVI AM 560!