Big Bang Theory Stars Top Forbe's List Of Highest Paid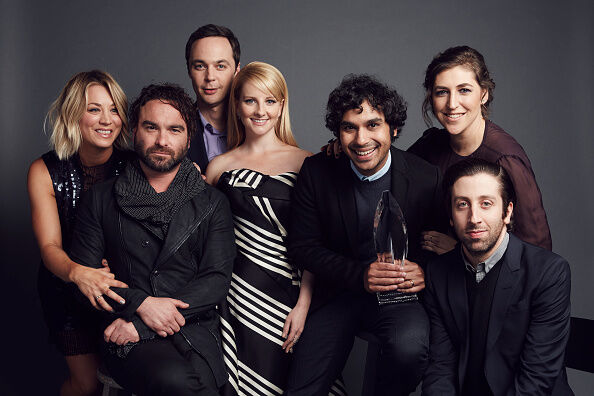 The Big Bang Theory may be ending soon, but it's going out making some serious noise.
On Wednesday, Forbes released its highest-paid TV actors list and four of the top five slots belonged to the show's stars. Jim Parsons earned the top spot, raking in $26.5 million from June 1, 2017 to June 1, 2018, while Johnny Galecki nabbed $25 million, Kunal Nayyer snagged $23.5 million, Simon Helberg earned $23.5 million and NCIS's Mark Harmon rounded out the top five with $19 million.
If the list had included women, The Big Bang Theory's Kaley Cuoco would have cracked the top 5 herself with her $26 million payday. TBD when Forbes will release the female list.
FAST FACTS:
CBS' The Big Bang Theory is currently airing its 12th and final season. The show's exec producer Steve Holland told Entertainment Tonight of the final episodes: "This isn't spoiling anything -- because we haven't written the episode and there's nothing to give away yet -- but one of the things I love about this show is that it's a happy and positive show about people who love each other. I don't think it would feel right to have a bummer ending to the show, it just wouldn't feel in tone."
Other notables on the Forbes list: Modern Family stars Ed O'Neill ($14 million), Eric Stonestreet ($13.5 million), Jesse Tyler Ferguson ($13 million) and Ty Burrell ($12 million) as well as Andrew Lincoln ($11 million) from The Walking Dead.

Harold Mann
Want to know more about Harold Mann? Get their official bio, social pages & articles on KLVI AM 560!